Storage Tank Inspection
In modern days, oil and gas storage tank's life cycle can be managed with the computing solution, which enables the construction and operational maintenance records to be archived permanently by electronic means. Electronic archiving is the alternative method to conventional data archiving which requires manual intervention and record keeping. These are now being replaced with NDE Life time records.
Major benefits associated with electronic archiving are:-
Information is preserved in its original quality i.e. does not degrade with time Computing solutions provide much more efficiency and cost savings Reduced physical storage space requirements Electronic retrieval and management
Gamma structured methodology OF permanent archiving holds digital radiography records as well as film digitization records along with critical construction information. This information is multiplied to meet the QA requirements of associated project.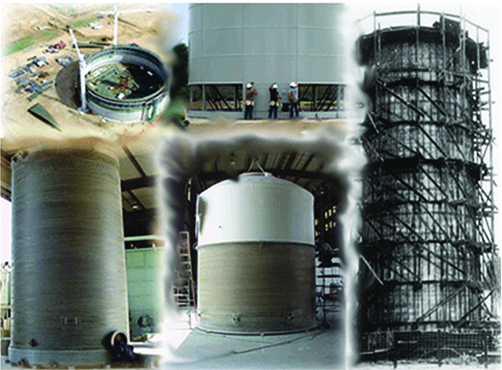 Gamma excelling in NDT
Radiographic testing systems and specialized services that is suitable for detection, identification of volume defects such as cavities and solid inclusions, and incomplete penetration where a gap exists. Gamma trained staff meets with the EN14015, EEMUA159, API653 and ISO 9002 standards to conduct the inspection of storage tanks directly or via your existing established NDT sub contractors.
X-ray radiography
is used as it can penetrate the double-walled structure of tanks that consists of an outer concrete layer. Storage tanks can be divided as Aboveground Storage Tanks (ASTs) and Underground Storage Tanks (USTs). While the ASTs have more capacity, they require frequent maintenance operations and inspection as compared to USTs that are of lower capacity.